The Kansas City Star
BNSF, Allen Group Finalize Agreement on Gardner Intermodal Facility
May 10, 2007
BNSF Railway Co. has finalized its agreements with the firm that will develop the distribution and warehouse facilities at its proposed rail-hub center in Gardner.
The Allen Group, a San Diego-based industrial development firm, has completed land purchase rights and pre-development agreements with the railroad, which is building an intermodal facility in Gardner.
BNSF and the Allen Group originally announced their partnership last October.
BNSF currently owns 997 acres at the project site. The railroad will use 418 acres to build its intermodal facility, and the Allen Group will have the right to buy the remaining 579 acres for the development of facilities to surround the rail-truck terminal. The development is called Logistics Park-Kansas City.
The massive rail-truck hub project's total investment is expected to exceed $1 billion and is expected to create up to 13,000 area jobs over a 20-year-period.
BNSF expects to open its Gardner intermodal hub in 2009. The railroad has similar operations in the Chicago and Fort Worth areas.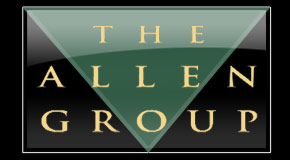 Notice
: Undefined variable: Post_Previous in
/var/www/wp-content/themes/allen/default-single.php
on line
30