Logistics Today
Improving Texas-Mexico Logistics
01 July 2007
Two entities-one commercial, one governmentalagree to establish an efficient new trade corridor between the countries.
Signing a Memorandum of Understanding (MOU) were US-based Allen Group which is developing the 6,000 acre Dallas Logistics Hub and the State of Nuevo Leon Mexico's INVITE, which is developing the Interpuerto, an inland port and manufacturing facility. The aim is to improve logistics systems between the southern sector of Dallas County and Monterrey-Saltillo in Mexico.
An important point covered in the MOU is establishment of a collaborative Customs preclearance zone. "Customs pre-clearance is important for both parties," notes Nuevo Leon's executive coordinator for INVITE, Ambassador Francisco Javier-Alejo. "It will expedite the flow of goods between Nuevo Leon and Texas and provide additional security for enterprises operating within the facilities."
Motivation for both entities signing the MOU is their perception that "inefficient logistics systems in the movement of goods between Mexico and the US is a major impediment to the ability to compete with products imported from other parts of the world." The developers seek to create a new and proprietary transportation system to combat these issues.
Dan McAuliffe, Allen Group president, says, "This proprietary transportation system will result in better delivery times and increased competitiveness of Mexican goods being delivered to the Dallas Logistics Hub.
Besides developing Monterrey as a Logistics Gateway, INVITE is working on several projects to improve the logistics systems between Texas and the states within Northeastern Mexico. The initiative is being called NEMEX-TEX.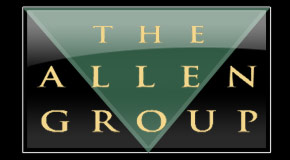 Notice
: Undefined variable: Post_Previous in
/var/www/wp-content/themes/allen/default-single.php
on line
30