Kansas City Business Journal
KC Logistics Hub Gets Leader
March 6, 2007
The Allen Group, developer of the Kansas City Logistics Hub in Gardner, has named William Crandall as president of its Kansas branch. Crandall, of Leawood, will lead the group's local practice, overseeing development of the hub and watching for additional real estate opportunities, the company said in a release Monday. The Allen Group, a San Diego-based industrial and office properties developer, will set up Kansas City-area operations near the Gardner project.
"My decision to leave my old company was based solely on the substance of this new opportunity and its economic benefit for Kansas," Crandall said Tuesday. "(The logistics hub) should be a very intellectually demanding project consistent with some of my other projects."
Crandall leaves a position as president of Crandall+Co., a real estate consulting firm he created about a year ago. He brings to The Allen Group his business portfolio, which includes projects for Applebee's International Inc. and Andrews McMeel Universal.
Before forming Crandall+Co., Crandall worked for Kansas City-based Zimmer Real Estate Services LC. He served as master developer for the Village West retail and entertainment venue in Kansas City, Kan., and as development manager for the Sprint World Headquarters Campus in Overland Park.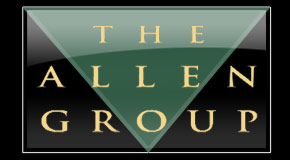 Notice
: Undefined variable: Post_Previous in
/var/www/wp-content/themes/allen/default-single.php
on line
30