Dallas Business Journal
New Overpass Slated Near Dallas Intermodal Terminal
June 15, 2006
The vast expanse of land poised for development in southern Dallas County is crying out for more than $250 million in infrastructure. Developers around Union Pacific Railroad Co.'s massive Dallas Intermodal Terminal say they need everything from roads to water and sewer lines. Looks like they'll soon get at least a little satisfaction.
Construction will start in nine months on a $5 million Wintergreen Road overpass over its intersection with Millers Ferry Road and UP train tracks at the north end of DIT.
Also in the works is similar overpass construction where UP tracks intersect with Pleasant Run Road at the sound end of DIT. The federally funded project should start construction in early 2008, according to Dan McAuliffe, vice president of development for California-based The Allen Group, the major developer around DIT.
The roads sandwich 6,000 acres of land The Allen Group is developing as the master planned Dallas Logistics Hub and are therefore considered dual "front-door" entrances.
Wintergreen's funding and in-kind contributions are from Dallas County, the city of Hutchins, the North Central Texas Council of Governments, UP and The Allen Group, said McAuliffe. The cooperative effort was coordinated by Rep. Eddie Bernice Johnson, Dallas, he said.
"This project will demonstrate the willingness and cooperation of the communities and governments in south Dallas County," McAuliffe said. "Congresswoman Eddie Bernice Johnson is the one who put this together and brought all the parties to the table. She brought us together and sat us down in a room, and we came to an agreement on what everyone can do."
Wintergreen could open by spring of 2008, said Mike Sims, senior program manager for the Arlington-based council of governments. "It's something we're definitely trying to fast-track," Sims said.
An existing four-lane overpass over Interstate 45 will remain, with new roadway starting at grade, passing over the tracks and Millers Ferry, then returning to grade, McAuliffe said.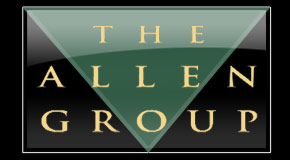 Notice
: Undefined variable: Post_Previous in
/var/www/wp-content/themes/allen/default-single.php
on line
30