Texas Construction
The Allen Group, BNSF Railway Negotiating DallasLogistics Hub Site
BNSF Railway Co. may develop intermodal facility atDallas Logistics Hub.
January 1, 2007
The Allen Group, a major developer of logistics parks, industrial and office properties, is working with BNSF Railway Co. to secure an option for the purchase of several hundred acres within the Dallas Logistics Hub in southern Dallas County for the potential construction and operation of an intermodal facility.
The site under consideration fronts on 8,000 lin. ft. of BNSF track in the city of Dallas and represents a portion of the 2.5 mi. of BNSF track frontage within Dallas Logistics Hub. The option term would be for a period of 18 months, during which BNSF would conduct due diligence and market analysis for the feasibility of the potential intermodal facility.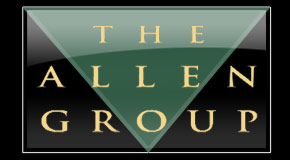 Notice
: Undefined variable: Post_Previous in
/var/www/wp-content/themes/allen/default-single.php
on line
30