Dallas Business Journal
TxDot Approves $1.1 Million for Lancaster Airport
May 26, 2006
The Texas Department of Transportation has approved $1.1 million for improvements at Lancaster Municipal Airport.
The money will be used for an environmental assessment and the engineering and design work for a 1,500-foot runway extension, said Steve Filipowicz, executive director of the Lancaster Economic Development Corp.
The runway will be extended from 5,000 feet to 6,500 feet, Filipowicz said.
The total cost of extending the runway is expected to cost $9.05 million and be completed sometime between 2009 and 2011. The longer runway is expected to accommodate larger and heavier corporate jets. Lancaster's airport, located in southern Dallas County, has seen unexpected growth in recent years. The city owned field is strategically located near the newest epi-center of logistics activity in Dallas — the $100 million
Union Pacific Railroad Co.'s intermodal rail yard and the Dallas Logistics Hub, a 5,000-acre industrial park that is in the early development stages.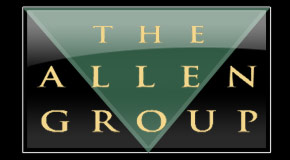 Notice
: Undefined variable: Post_Previous in
/var/www/wp-content/themes/allen/default-single.php
on line
30