Kansas City Business Journal
Crandall Rises to the Occasion for Tall Development Orders
June 25, 2007
Think through some of the metro area's development headlines, and you'll probably hit on one that real estate developer Bill Crandall had his hands in.
Highlights include the Sprint Corp. World Headquarters Campus and regional shopping draw Village West.
Now, the Kansas City native is helping San Diego based The Allen Group develop a logistics hub near Gardner — a project expected to bring thousands of jobs and billions of dollars in economic growth to Kansas and a job for which Crandall discontinued his year-and-a-half-old company.
Crandall said intellectually challenging projects draw him. Even when he's had little or no related experience, he's landed tall orders.
He attributes much of his success to teamwork, being in the right place at the right time and old fashioned hard work.
"The only place I'll give myself a little credit is I had the courage to try," he said. "I didn't let the intimidation of the projects' scale get to me — I get excited about projects of scale and capacity."
But there's more to it. Bob Marcusse, CEO of the Kansas City Area Development Council, helped point The Allen Group to Crandall.
"Bill is a very smart guy," Marcusse said. "He has a proven track record. He is in the best sense of the word, very aggressive, and he's a lot of fun. Any major developer needs to have a blend of technical capabilities, a drive to succeed and the social skills necessary to bring people through a complex process, and Bill really has brought all of those things together."
Crandall, a firm believer that "you manufacture your own luck," years ago determined not to let great opportunities slip by.
"I really feel like I wanted to take advantage of my life," he said. "You're only in this world in a productive capacity for 40 to 50 years, and I wanted to maximize that." He started by setting lofty goals.
As a B and C student with two architecture degrees, Crandall set his sites on earning an MBA from the prestigious University of Chicago. "I knew I didn't set the world on fire with my GPA," he said.
So he threw all his efforts into perfecting the entrance essay and followed up by doggedly contacting people at the university until he had secured a spot. He later helped develop a $44 million education complex at the university. Subsequent pursuits mirror the same bulldog drive.
Crandall returned to Kansas City in 1995 and took a job with Zimmer Cos. Not long after, Sprint decided that it wanted to build a 4 million-square-foot, $1 billion headquarters in Overland Park. Zimmer, a firm of about 40 employees, had only two people — including Crandall — to take on managing construction of the project. To fill out its team, the company hired two more people with related expertise. Somehow, they won the project.
"It was daunting," he said. "Now that I've caught it, what do I do?"
Ever learning on his feet, Crandall and the team delivered the mega park.
Then came an unprecedented opportunity, "a landmark project," Crandall said. Having wagered $18 million to buy 400 acres for a project without prospects, the Unified Government of Wyandotte County/Kansas City, Kan. needed someone to make it pay off.
It was Crandall's first attempt at retail development. His title: Master developer.
The project was a blank canvas.
"Sprint was a pure construction management project. We knew what they wanted — it was just a matter of handling it," Crandall said. "With Village West, we didn't know who the tenants would be or what they would need."
While laying out and filling 2 million square feet of retail development, Crandall and his team piloted a tax incentive program through its maiden voyage.They negotiated with the Unified Government for $250 million in sales tax revenue bonds for the project. With more than $500 million in annual sales, the project is well on its way to repaying the bonds. It marked the first use of sales tax revenue bonds, or STAR bonds, which allow new taxes from a development to pay for related improvements that benefit the public.
"The intricacies and level of detail that were required for putting together the financing and project details for Village West were very complex," said Dennis Hays, county administrator for the Unified Government. "Bill is very talented and learns quickly."
With the Kansas City Logistics Hub, Crandall said he sought involvement because of the project's "sheer benefit to the state." The Gardner hub is on 1,000 acres, part of which BNSF Railway Co. is developing into an intermodal facility. The Allen Group gets almost 600 acres to build about 7 million square feet of speculative warehousing and distribution center space, a project that will cost about $250 million.
Again, Crandall had no experience in the industrial development world, yet Allen chose him in March to manage the job. Crandall closed Crandall Co., the real estate consulting firm he'd started with his wife, Laura Lee, and transferred on going projects to the new Allen office. Although the logistics hub will be the focus, Allen Development of Kansas also will pursue other area development projects of varying types — a caveat of Crandall's employment.
"Each one of these people knew what they were getting," he said. "I just jump in, take notes, be observant and listen to people helping manage the project."
Eighty percent of the expertise the projects require involves the same underpinnings of land development, construction, finance and leading large consulting teams, he said.
They also offer one other thing.
"These projects are all doing good things for people," Crandall said. "The project in Wyandotte County was substantial and put the place on the map. It's the same for the Gardner."
Bill Crandall Title: President, Allen Development of Kansas Age: 47 Family: Wife, Laura Lee; children: Sam, Will and Emma Education: Bachelor's degrees in architecture and environmental design, University of Kansas; MBA, University of Chicago Hobbies: Golf; serves on board for The First Tee of Greater Kansas City.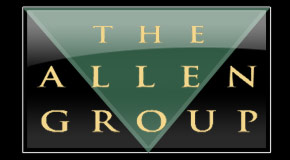 Notice
: Undefined variable: Post_Previous in
/var/www/wp-content/themes/allen/default-single.php
on line
30