The Journal of Commerce
Dallas Logistics Hub Opens
April 13, 2007
The Dallas Logistics Hub was officially opened Friday, with a master plan that covers 6,000 acres and 60 million square-feet of distribution, manufacturing, office and retail uses.
The hub, developed by The Allen Group, is located at Lancaster Municipal Airport, Lancaster, Texas.
The center is designed to serve as a gateway for the distribution of goods to the major population centers throughout the central and eastern United States.
The Allen Group, based in San Diego, also announced plans for two industrial buildings to begin development of the project. Totaling 640,000 and 210,000 square-feet, construction of the two new speculative buildings will commence in June and be completed by the end of 2007.
Richard Allen, chief executive of The Allen Group, said, "The Hub will be a significant factor in the international flow of Asian goods from the U.S. and Mexican ports and into the population centers of the Midwest and east coast of the United States."
The development is projected to create 31,000 new direct jobs and 32,000 new indirect jobs. Texas recorded more than $150 billion in export revenues in 2006.
The site is adjacent to Union Pacific's Southern Dallas Intermodal Terminal, four major interstate highway connectors, and Lancaster Airport, which is in the master-planning stage for air-cargo distribution.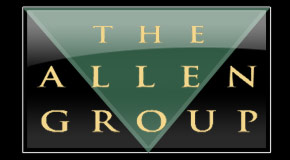 Notice
: Undefined variable: Post_Previous in
/var/www/wp-content/themes/allen/default-single.php
on line
30